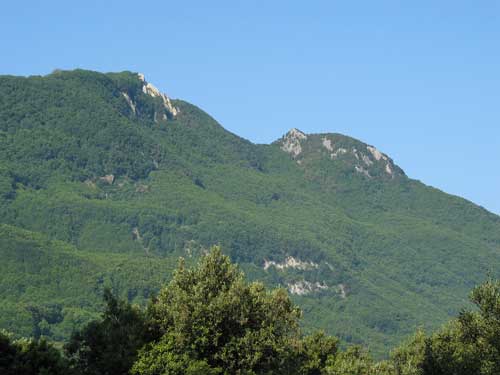 At the lower slopes of Mount Epomeo, the volcanic force of a land rich in vital energy continues to spew forth beneficial warmth. These are the waters of the La Rita spring, the oldest thermo-mineral waters on the island of Ischia.
Since centuries past, illustrious travellers (Bergsoe, Toscanini, etc.) and a vast international clientele have found the cure to their ailments thanks to these renowned waters, and thermal medicine, for the countless results obtained, has not stopped analysing and experimenting these portentous waters.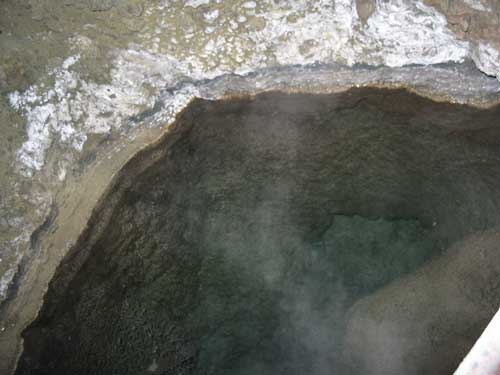 The thermal water of Sorgente La Rita rises from the volcanic heart of the island of Ischia and along the way, before rising to the surface, in contact with the rocks, it is enriched with high concentrations of mineral salts and trace elements that give it exceptional therapeutic virtues known since antiquity.
A true natural active ingredient, thermal water draws its fortifying and soothing mineral properties from the rocks and benefits all skin types, even the most sensitive. It stimulates the skin's defences, reinforces skin tolerability and soothes irritation.
It soothes sensitive skin, moisturises and, as it is rich in minerals, is able to combat free radicals. It has a keratolytic and keratoplastic action on the skin by promoting the loss of the most superficial layers and stimulating the production of a new healthy, elastic and soft stratum corneum.
The study of the beneficial effects of the water of the La Rita spring on the skin has led to the creation of a cosmetic line for the beauty and wellbeing of face and body whose most precious ingredient is thermal water enriched with plant phytoextracts from the Ischian flora.
All the thermal water contained in the Antiche Terme di Ischia cosmetic products is thermal water taken directly from the La Rita Spring and used according to strict standards. The cosmetic products Antiche Terme di Ischia Sorgente La Rita are dermatologically tested and not tested on animals.